Thunder Valley – a name to remember
When you need towing, wrecker or roadside assistance, it probably means something has gone wrong. We understand that you want a reputable company that can take care of you and your vehicle with ability. We are proud to be that company.
When your vehicle is in an accident, the act of moving it to a safe location can be just a problematic as the accident. Inferior wreckers can cause even more damage in the moving process. In contrast, Thunder Valley is a professional, experienced, full service provider working to protect your investment.
With Thunder Valley your vehicle and cargo is in good hands. We have years of experience with challenging and difficult towing and recovering situations. We have developed the knowledge and techniques to deliver safe, efficient service to our clients. It is good to know who you can depend on and trust – Thunder Valley has earned that trust through a history of superior service and we are proud to offer that reliable service to you.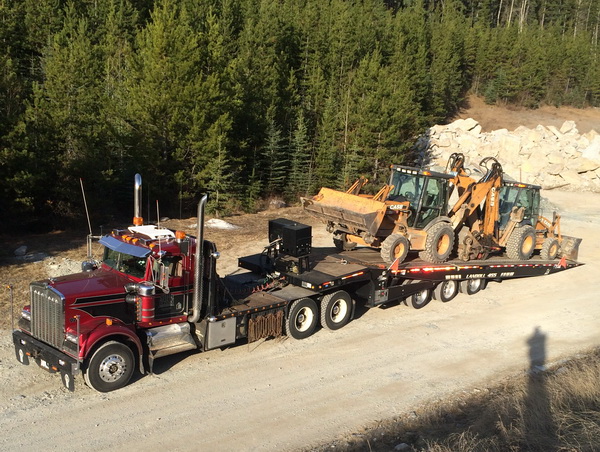 250-569-7007 – a number to remember
Thunder Valley has the largest fleet of towing and recovery units between Kamloops, Prince George and Hinton.
If your transport trucks travel Highway 5 and Highway 16 and need towing, a wrecker or road assistance, we would like to be your first and only call.
One call does it all – for safety, security and peace of mind
Thunder Valley offers full service towing and recovery for commercial vehicles and freight, including security, cargo recovery, re-load and delivery. Once you place your call to Thunder Valley, you can be assured that we will look after your equipment and your freight with the care and attention you deserve.
We thank you for the opportunity to introduce our services and to earn your business. We look forward to being your exclusive provider of towing, recovery and emergency tractor service on Highway 5 and 16.
Centerfire Holdings Ltd. is a family owned and operated transportation/logistics business based in the beautiful British Columbia Robson Valley. We have lived in the valley since 1951.
Chris Fry – operating Thunder Valley with tractors available for freight delivery service in British Columbia and Alberta. Chris is a commercial transport mechanic and has operated logging trucks, lowbeds hauling logging and construction equipment, gravel trucks, heavy equipment transport, LTL tractor service, and custom hauling. Thunder Valley Towing started in 2004 providing recovery and towing services to major insurance companies and carriers in British Columbia and Alberta.
Del Fry – with over fifty years involvement in the transportation industry. Del's transportation background includes general highway freight, fuel and dangerous goods, logs, gravel, and heavy equipment transport.
Linda Fry – has extensive administrative background with degrees in management, accounting and is presently the notary public in McBride with an office at 532 Main street. Linda provides office and administrative services for Centerfire Holdings Ltd.